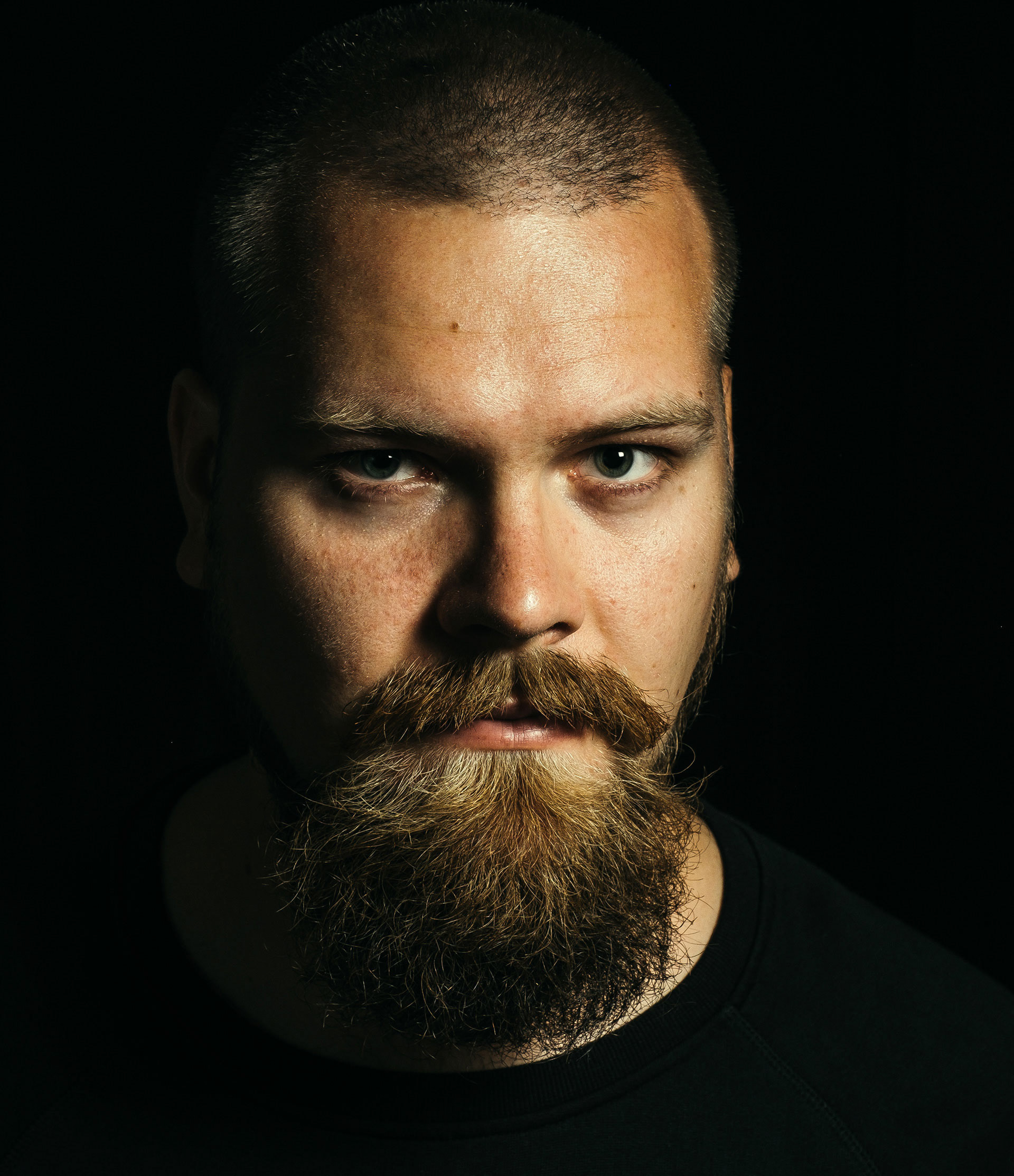 Born in Jyväskylä, Finland, 1986
Lives & works in London, Brazil and Finland
Master of Art, painting Royal College of Art, London - UK 2020
Bacharel of Arts, Universidade Norte do Paraná, Londrina - Brazil 2014
Jukka Virkkunen was born in 1986 in Jyväskylä, Finland. He was educated in Jyväskylän Normaalikoulu, a school  designed by the renowned architect Alvar Aalto. While studying in Normaalikoulu he took his first steps in the fields of architecture and artistic creation.
In addition to formal education Jukka Virkkunen attended the Municipal School of Art for 10 years, where he deepened his knowledge in architecture, photography, sculpting, painting, graphic design and video. During this period he took part in two poster design competitions and came out on top in both of them. His art was also a part of a public exhibition in the Republic of Latvia.
In 2004, as a part of a cultural exchange program for young people, Jukka arrived in Brazil. While settling in a new country and culture, Jukka was busy building his life and was on a break from artistic creation until 2013.
Among his main influences are architecture, arts, advertising, printing and graphic design. His art reflects everyday urban beauty that escapes our attention.
Jukka's paintings embody his keen observation of traits, gestures, personalities, fads, eccentricities and urban life in dynamic and abstract compositions.
The paintings are invitations for the viewer to feel and perceive their surroundings in a new context, ie. a chance to take a fresh perspective at the daily urban ephemerality of life.
Lämpö, Galleria Pirkko-Liisa Topelius, Helsinki, Finland 
Trabalhos Recentes, Galeria Beth Camargo, Londrina, Brazil
Sieluni Trooppisessa Vaelluksessa, Gallery Rupla, Helsinki, Finland
34th Anual Exhibition, CGP Gallery, London, UK
Celebration of Three Years, Gallery Rupla, Helsinki, Finland
Encounters, Gallery Kajaste, Helsinki, Finland
Summer in Gumbostrand, Gumbostrand Konst & Form, Sipoo, Finland 
30ª Mostra Afro-Brasileira Palmares, Biblioteca Pública Municipal Pedro Viriato Parigot de Souza, Londrina, Brazil
Joy Brew Love, Café Johan Nyström, Helsinki, Finland 
ON:PAPER, Café Mad Possum, Helsinki, Finland 
Pop Up of Joy, Konepajan Bruno, Helsinki, Finland 
Salada de Frutas, Café Roasberg, Helsinki, Finland 
Vida Em Movimento, Restaurant Vittorio Emanuele II, Londrina, Brazil 
Works To See, IIRIS Helsinki, Helsinki, Finland
Um Cheers para Alegria, Cheers Pub, Londrina, Brazil
Agricultural and Industrial Exhibition of Londrina - VIP area, Rural Society of Paraná, Londrina, Brazil
The Euro Royal Decor Show, The Euro Royal, Londrina, Brasil